Getting Started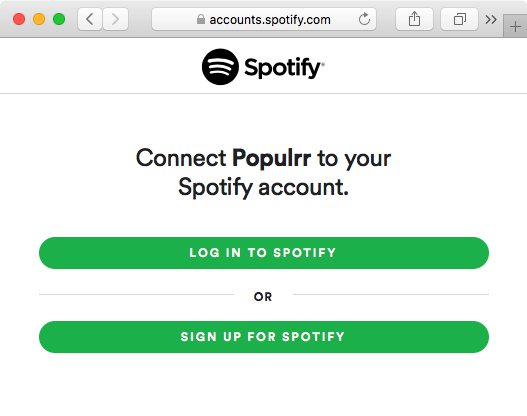 Step 1
Connect Populrr to Spotify
Populrr integrates with Spotify to manage, search, and play music. Connect an existing Spotify account or create a new account by clicking Host. Use the same link for future logins.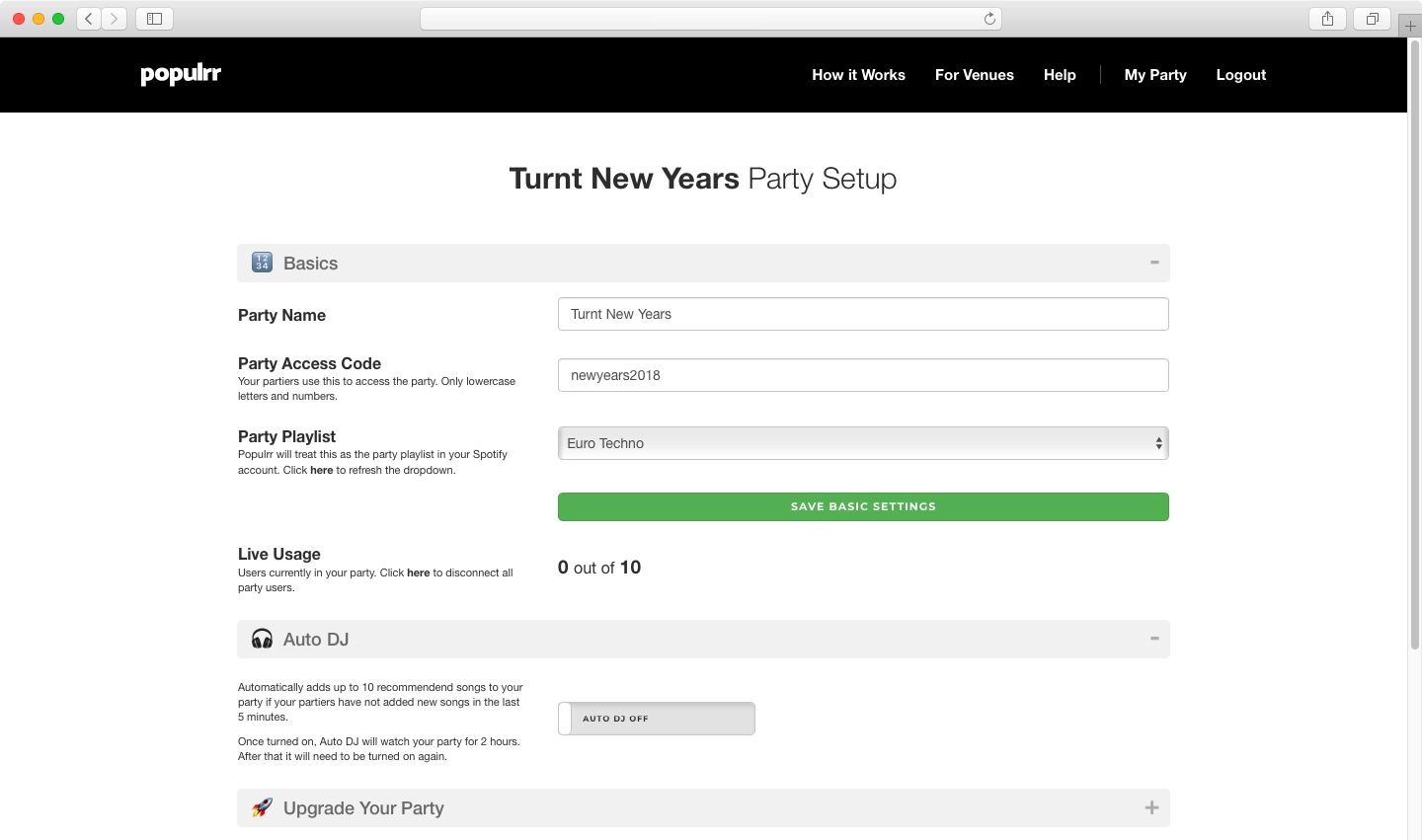 Step 2
Customize Your Party
Your Populrr Account page allows you to customize the following settings for your party: name, access code, playlist, voting on/off, explicit on/off, contributions on/off.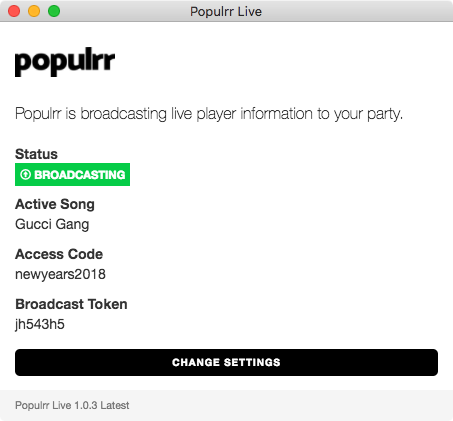 Step 3
Setup Populrr Live
The Populrr Live desktop app for Windows and Mac allows you to share real-time player information with your party guests. Simply run the Populrr Live app alongside your Spotify desktop app.
Download for Linux (Coming Soon)
You're Done!
Start Your Party
Start playing your party playlist through the Spotify desktop app. Share your party access code with your guests and direct them to populrr.com on their mobile device. They can start adding/upvoting songs. That's it!
Step It Up
Upgrade Your Party
All Populrr accounts support up to 10 simultaneous party guests. Upgrade to 60 users total for $5.00 USD per 24 hours. You can upgrade your party on your Populrr Account page. Got more than 60 users? Contact us for pricing.